Hey Eloise! SVG Color Font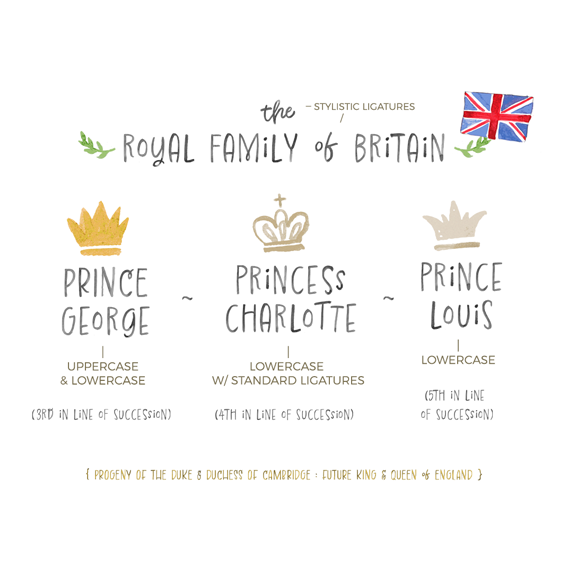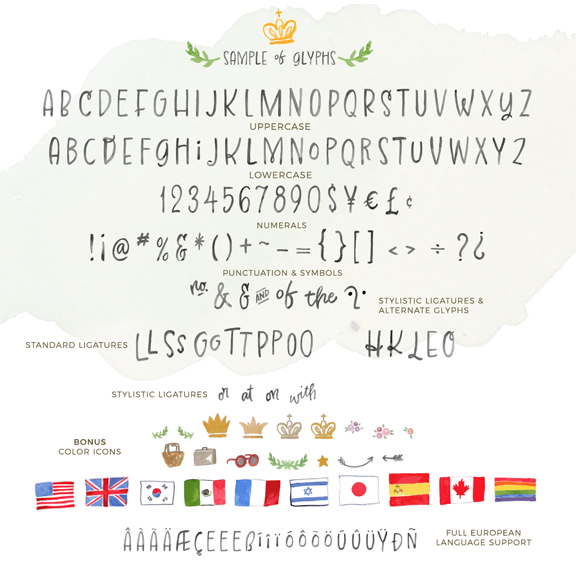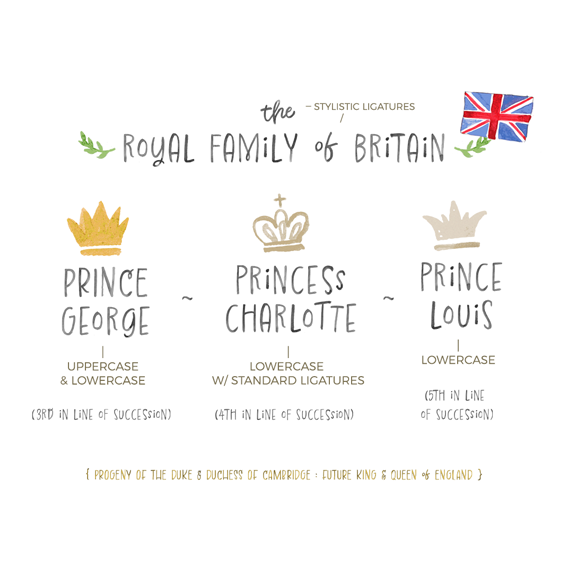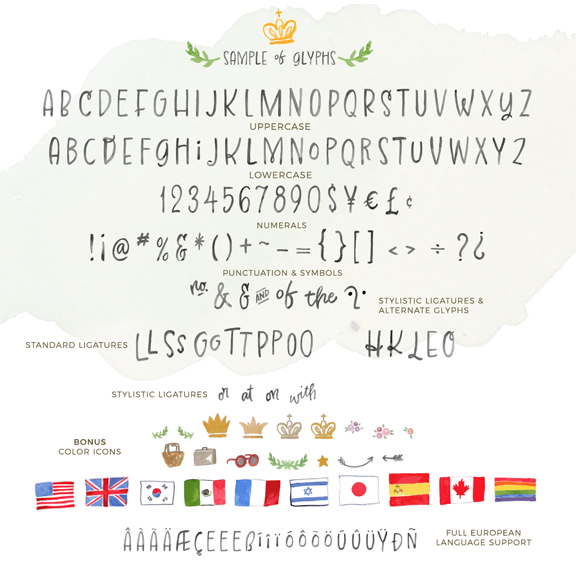 Hey Eloise! SVG Color Font
"My name is Eloise! I like to do lots of things....share pithy quotes on greeting cards, proudly promote cool businesses "LOOK at this!", read good books (especially those with adorable art).
I was created by hand with a brush & palette. Variegated Grey is the color I was born in, but you can change me into any color you like. Here's how: rasterize text adjust hue & saturation = any color you wish me to be. I will retain my naturally inky variations.
Hey Eloise a single-case font! Meaning, I speak in ALL-CAPS all the time. ¿No hablo inglés? No problem, I speak multiple European based languages. Additionally, I arrive with stylish stylistic & discretionary ligatures plus bonus alternate glyphs you can access through the glyphs palette in Ps. I'm easy to personalize through my OpenType features. Can't wait to create beautiful things together. " - Love, Eloise
Please be aware SVG fonts are supported only in the following programs:
Photoshop CC 2017+

Illustrator CC 2018+

InDesignCC 2019+

Sketch

Pixelmatr
Older Adobe versions like Illustrator CC 2017, InDesign CC 2017, Photoshop CC 2015 and earlier DO NOT support color fonts.
Yes, she's very particular. I suspect you are as well. If Photoshop is your program of choice, you'll find her a swell companion. She's a great typeface to pair with illustrations. As a matter of fact, adding handlettered text to illustrations is why she was created. Enjoy!
This covers the Standard License. Please contact me to purchase an Extended License if you are creating items for broadcast, games, web apps, native apps or over 5,000 items for digital and/or physical items for sale.